Vinyl Flooring from XL Flooring
Who says "practical" can't be pretty? With XL Flooring, you can truly have it all: durability, endurance, and extreme style to boot. Created with modern-day life in mind, this smart yet stylish luxury vinyl is a hardy solution for all of your favorite spaces.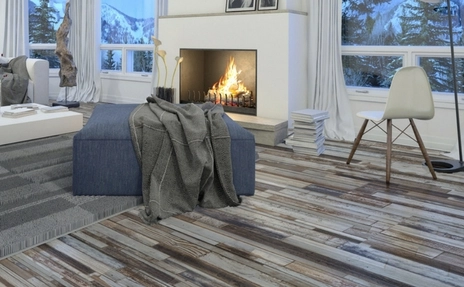 XL Flooring Products
Traditional Luxury Vinyl Tile – Your eyes and feet will never guess you're standing on vinyl planks, not hardwood with this radically reinforced flooring. From installation to enjoyment, you'll find much to love about this luxury vinyl.
Rigid Core Flooring – Authentic visuals and textures excite the senses, while varying-sized planks add convincing continuity, all while standing strong against humidity, damages, and scuffing.
Vinyl Sheet – Looking for a beautiful floor that truly offers instant gratification? XL's Vinyl Sheet is just about as close as they come. Onsite adjustments have never been so simple, beautiful, or budget-friendly.
Vinyl Tile – This beautiful, durable flooring truly takes the sense of impending doom out of "doing it yourself." Simply peel and stick your new tiles into their perfect place.
At Lorens Carpet One Floor & Home, we're excited to offer our family of customers many easy to care for XL Flooring options, with styles ranging from ultra-traditional to post-modern. Stop by our Missoula showroom today and learn what XL Flooring can do for you.